Our experienced team
Events that influenced us most
Peter Bickley
Consultant Economist
Peter has over 40 years' investment experience gained as an economist, strategist and fund manager. His previous roles include Chief Strategist (UK) at Deutsche Bank and Chief Economist at Tilney Investment Management.
Oil crash, 1974
It taught me that herd mentality is capable of driving markets to extremes beyond any rational limit, whether up or down, and that when an asset class is totally shunned by everyone it's probably as attractive as it will ever be. When the penny drops, the snap back will be unpredictable and so rapid that the unprepared can never catch up. In short, it taught me to be a contrarian investor.
Leigh Stephens
Head of Strategic Relationships, Director
Leigh has over 30 years' experience of working within the discretionary fund management industry. He has had divisional and managing investment director roles with private wealth investment organisations, including Deutsche Bank Wealth, HSBC Private Bank and Close Brothers Asset Management. He is a Fellow of the Chartered Securities Institute and of the Chartered Management Institute.
Big Bang, 1986
In my view this was a pivotal time for the City of London and one that resonates strongly with me having joined the City in the summer of '86. "Big Bang" changed the face of the City of London in one fell swoop through deregulation, making it a financial capital to rival New York. This revolutionary change created one of the most competitive international marketplaces globally, allowing greater competition, mergers and takeovers and an open marketplace to international banks.
Roy Swain
Head of Private Clients, Director
Roy is responsible for ensuring that our clients' requirements are at the centre of the Tacit investment process at all times. He has over 30 years' investment experience gained in senior roles at Deutsche Bank and Societe Generale Investment Management.
Black Monday, 1987
Too many private client investors were encouraged by the popular press and privatisation campaigns to expect to make a fast buck, but investing in stock markets should always be long-term. Investors should always build in a suitable buffer to absorb losses and then sit tight in the teeth of a gale because the problem with bailing out is that you can never be sure when to get back in again.
William Jensen
Director
William has over 30 years' investment experience gained in senior management roles at Gerrard Limited and Barclays Wealth and has spent the past 10 years in the role of Estates Bursar at Exeter College, Oxford.
Black Wednesday, 1992
If we learned one thing from Black Wednesday, it is that central banks or governments have limited power to manipulate investment markets. It was a reminder that exchange rates cannot be pegged indefinitely at a valuation that does not reflect the underlying economy and competitiveness of that economy. The value of a currency is dictated by buyers and sellers based on their need or willingness to own a currency.
Paul Wharton
Chief Investment Strategist
Paul has over 25 years' investment experience gained as an economist, strategist and fund manager. He served as a Director, Head of Portfolio Management (UK) and Chief Investment Strategist (UK) at Deutsche Bank UK PWM and also sat as a permanent member of Deutsche Bank's Global Investment Committee. Prior to joining Deutsche Bank he was a member of the Asset Strategy Group at Societe Generale.
Bond market crash, 1994
The events of 1994 taught me a number of key lessons. Risk is not always in a place where the consensus thinks it is. Any asset, however "safe", is risky if bought at the wrong price. Recognise that leverage is hugely powerful in an upswing , utterly toxic in a downswing. Don't buy what you don't understand or buy "time-limited" investments and don't be a forced seller – always match the duration of your investments to the duration of your liabilities.
Kypros Charalambous
Investment Manager, Director
Kypros has lead responsibility for portfolio management at Tacit. He has over 25 years' experience gained in senior roles at Barclays Wealth and Deutsche Bank.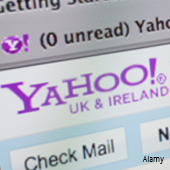 Dot-com bubble, 1997-2002
This was a lesson in how money flows and momentum can drive returns for a long period but the fundamental value of an investment is what ultimately matters. Investments can trade away from their fair value for extended periods but will revert to their long-term value at some point in every investment cycle.
Raj Basra
Chief Investment Officer, Managing Director
Raj is primarily responsible for the Tacit investment philosophy and process. He has nearly 20 years' investment experience gained in senior roles at Barclays Wealth and Deutsche bank.
Global financial crisis, 2008
The impact leverage had on investment and draining of liquidity from all assets makes this a crisis never to forget. The nature of market participants has changed and this leads to very violent swings in asset prices around an economic event. In 2008 the immediate economic picture did not deteriorate materially, but asset prices moved in a geared fashion based on money flows and fear. This leverage is still evident in the system today and asset price behaviour is impacted by it.